GIFT WRAPPING
Do you want to send a beautiful present?
Our team will give special care in packing your order* in a limited edition** gift box together with a card with your message.
This service costs €1 and can be purchased directly from your shopping card. If the gift order is returned, the gift box is not refundable or exchangeable.
* Not available for some bulky items like parkas or overcoats
** Subject to availability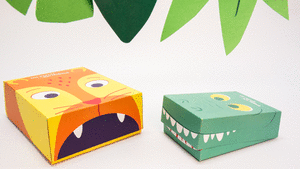 Will the price tags be taken off?
Yes, prices will be hidden or
the label will be cut off.
Can I buy a number of items and specify which ones should be boxed?
If you choose the gift service,
all items will be delivered in
one or more gift boxes.
We are unable to separate the items
items to be boxed from other items.
Can I send more than one gift?
There is only one gift service per package, and only one
shipping address per order.
If you would like to send gifts to multiple addresses,
it will be necessary to make two separate orders.
Can I assemble the gift box myself?
The gift boxing service
includes all preparation work.
So you won't be receiving
a flattened gift box.
What box will I receive with my order?
You will receive one of the two boxes,
depending on the size
of the items ordered.
Note that it's not possible to choose the box.